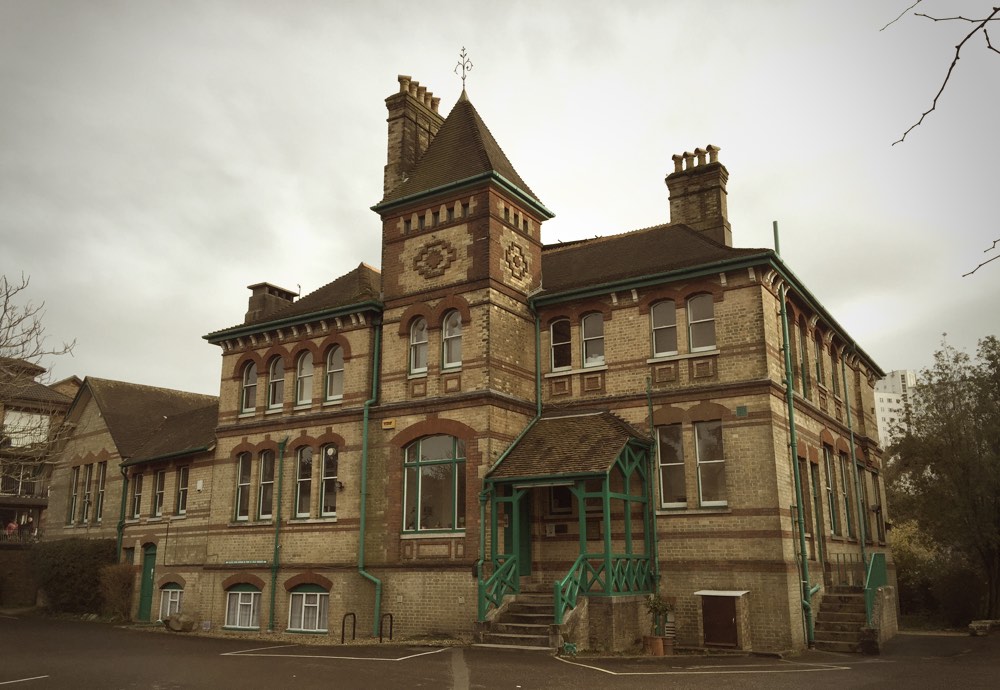 The BNSS occupies a substantial, towered Italian gothic Victorian house, built in Bournemouth in 1879. The premises are part museum, part laboratory, part urban temple to learning. Its rooms are lined with wooden cases and chests whose many drawers contain butterflies, eggs, mineral specimens, fossils and archaeological remains in the tradition of nineteenth-century collectors such as General Pitt Rivers. The house and its contents, its histories and its characters, offer a remarkable new resource for literary interpretation.
Overview
The BNSS suggests narratives about curation, biography, natural history writing, geography (in its literal sense, 'earth writing'), local history, and fiction. More grandly, it is a visible emblem of the Anthropocene, the newly-termed era in which our species has affected the planet's ecology; an augury of the 'Great Acceleration' of extinction which began in the mid-twentieth century.
Drawing on these disparate disciplines and narratives, this project will examine via creative writing, photography, film and fine art processes, the multifarious strands of history, biography, archeology, science and art that combine in the structure and contents of the BNSS property. It will seek to create a cultural nexus out of its Victorian past, projecting the Society's values of curation and collection into a 21st-century re-interpretation of those values as they stand within newly-designated Anthropocene.
Playing on the 'cabinet of curiosities' / wunderkammer aspects of the Society's collection we will work with the BNSS, Bournemouth Writer's circle, local schoolchildren and students through site visits, curated 'pop-up' exhibitions, and creative writing and art workshops. The Bournemouth Arts by the Sea Festival also offers exciting opportunities for public engagement. The aim is to create materials that can be experienced through location-based technology as well as more traditional (digital) publishing methods, for example audio 'tours' of the site and its personalities, which could be experienced in situ or replicated in virtual form on a dedicated web site.
The Stories
In this, our second story project, we worked with the BNSS and Bournemouth Arts by the Sea festival, to encourage members of the public to read a location-based story inspired by the collections, vision and history of the BNSS, set around Bournemouth Sea Front and Winter Gardens. We commissioned a writer and lecturer at the Arts University Bournemouth, James Cole, to create a location-based story about the BNSS for families attending the festival.
James' story, The Pathways of Destiny, is an adventure fantasy in which readers help to save a strange boy with a rabbit, by taking on the role of either a geologist, an archaeologist, an egyptologist, a naturalist, an ornithologist, an historian, or a palaeontologist. Readers must race against time and collect valuable objects to avert an alien conspiracy.
We also worked with local writers, and postgraduate creative writing students from English at the University of Southampton, providing them with guidance based on our first story project experiences. Alison Bown (Bath Spa University), an expert on transmedia and interactive fiction, offered additional help in writing workshops using existing interactive fiction tools such as Twine. The local Bournemouth writers and Southampton students created five additional location-aware stories, which we launched alongside James's The Pathways of Destiny at Arts by the Sea.
Arts By the Sea Festival
(Sat 8th - Wed 12th October, 2016)
During the Arts by the Sea Festival, we had a project stand on Bournemouth Sea Front to launch our BNSS inspired location-aware stories. We also ran a number of events at the BNSS itself, including an evening with the nature writer Anna Pavord talking about her new book Landskipping: Painters, Ploughmen and Places (2016), and In Conversation: Nature versus Culture - a panel with author, broadcaster and curator Philip Hoare; writer, birdwatcher and BBC radio producer Tim Dee; and Mary Thornton and John Cresswell from the BNSS to discuss the New Nature Writing. The panel was followed by authors of the StoryPlaces location-aware stories talking about the challenges and opportunities of writing 'for and within the place' and bringing the BNSS, its curiosities and collections to life outside.
Dave also wrote up a personal account of the day which you can find on his blog
Materials
The following materials were produced for the event and are available for download.
---